Sound Design for Henrik Vibskov's Exhibition "Everyday Life – Signs of Awareness"
21st Century Museum of Contemporary Art, Kanazawa Japan
2017.8.5 – 2017.11.5
About the Exhibition
150th Year Anniversary of Japan – Denmark Diplomatic Relations Exhibition
Denmark and Japan have become design-oriented nations, each following a path that springs f rom a unique background of history and culture. The countries' excellent design solutions, inspired by a functional, practical, yet aesthetic approach, are reflections of their cultural identities.
Denmark has attracted tremendous attention as one of the most resilient design giants in the fields of architecture, furniture and everyday products
since the 1930s. The country established a model for wealthy nations with a highly developed social system with regard to welfare, education and traffic solutions. Japan, on the other hand, is a country which has developed the symbolic design of the time, based on its unique culture and philosophy. The technical expertise required to produce simple and compact shapes and the knowledge and experience to make the most of the material, with a craftsmanship passed down from generation to generation, demonstrate Japan' s unique position in the global design arena.
This exhibition, Everyday Life – Signs of Awareness, showcases the impact of design-minded awareness through the works of designers, architects and artists
from Japan and Denmark. It also presents and highlights everyday items that are part of modern life in both countries.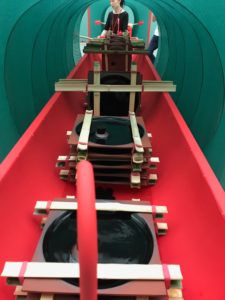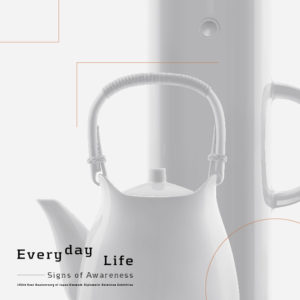 Henrik Vibskov has a title of a fashion designer, but it would be more appropriate to regard his fashion show a performance piece in which various items representing his worldview are integrated rather than that the costumes worn by models are important. In this exhibition with the theme of "dishwashing," concerning daily routine, viewers are asked to stand in front of piles of a disgusting number of dishes and sinks. It indicates that as life is not always perfectly beautiful and fun, we must not forget dirt and decay.
Period :
3-Month // 2017.8.5 – 2017.11.5 // 10:00 – 18:00 o'clock
Venue : Galleries 7-12, 14 / 21st Century Museum of Contemporary Art, Kanazawa
bastian zeiselmair